July 23, 2017 — BarryK
I have an interest in x86 hacker boards, in the price range where they compete with the plethora of cheap tiny ARM-based boards. Not just price, but cost-effectiveness, the features that you get for that price.
The chap who runs cnx-software.com also has an interest in this, and posts whenever he finds some new inexpensive x86 board.
Leaving out boards that come in an enclosure for now, just looking at bare "combo" boards with a CPU, there are some sub-US$100.
Sapphire BP-LX210KL
http://www.cnx-software.com/2017/07/07/89-sapphire-bp-lx210kl-board-is-powered-by-amd-g-series-lx-dual-core-processor/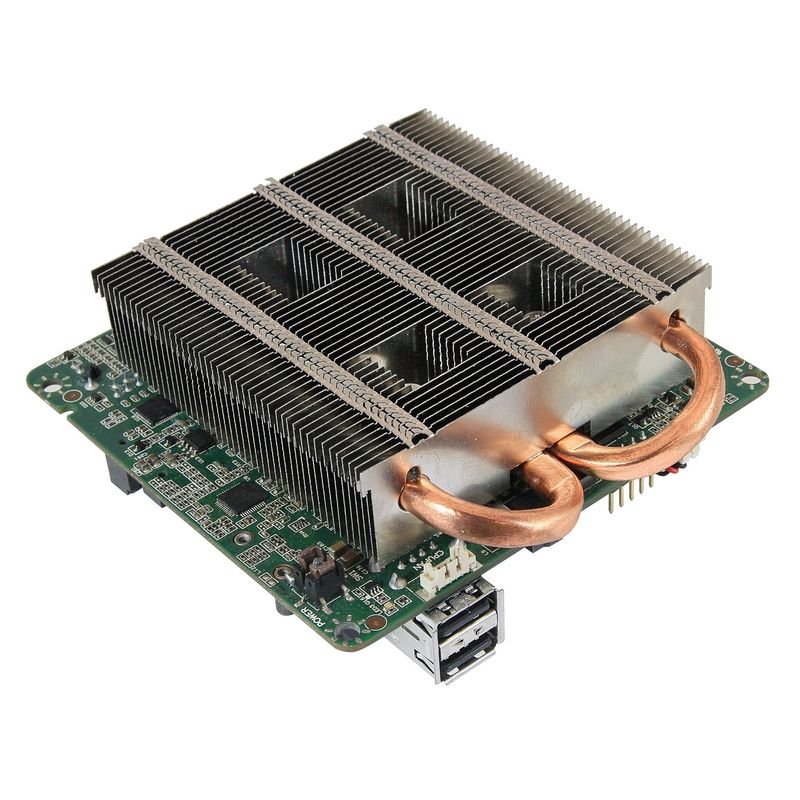 That is the most amazing heatsink!
The price is reported as US$89, but I cannot confirm that, and I doubt an individual purchase price would be that low. I noticed one comment that it doesn't have sata and msata is dying.
ASRock N3150
These are available for around US$70 to US$80, for individual purchase.
https://www.newegg.com/Product/Product.aspx?Item=N82E16813157621>http://www.cnx-software.com/2015/07/12/intel-braswell-motherboards-n3150-n3050-are-now-available-for-60-and-up/
https://www.newegg.com/Product/Product.aspx?Item=N82E16813157621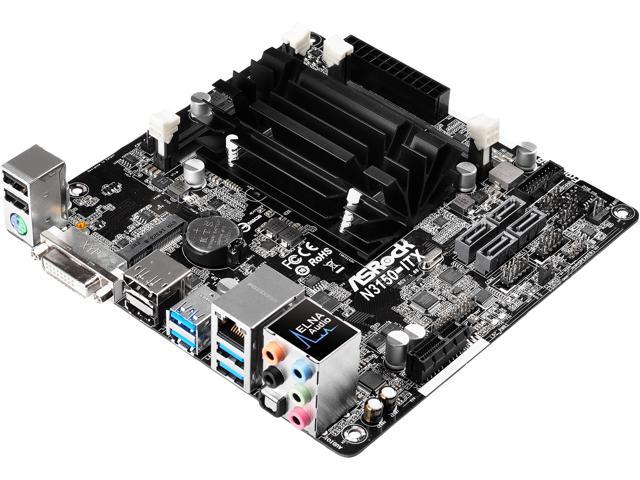 aliexpress.com
This site has lots of x86 boards:
https://qotom.aliexpress.com/store/group/Nano-ITX-board/108231_254906486.html?spm=2114.10010108.100008.21.mRthqK
With these boards, we have to factor in the cost of memory and power supply, and postage. I can buy 4GB DDR3 RAM locally for AU$38, which is about US$29.
There doesn't really seem to be an x86 "ARM-killer" hacker board out there yet.
---
Comments
I have some more information about the Sapphire LX210 board. I watched the Mentor Graphics webinar, where it was announced, with pricing.
It does cost US$89 one-off, shipped from HongKong. I presume that postage is extra. There is also a kit, which includes 4GB RAM, power supply and 16GB USB stick, for US$149.
The kit would be the way to go, as the power supply voltage is a bit unusual, 19V @ 3.4A.
Further info here:
http://www.sapphiretech.com/productdetial.asp?pid=2771E27D-293D-4E6D-9F63-3DD1D5BCE193&lang=eng
At the webinar they stated that the $89 price is their normal per-500 price, but they are offering individual units for evaluation at this price.
Interesting, but it is not something I need right now.
Tags: linux