May 19, 2020 — BarryK
Yay, we are allowed to drive in the Wheatbelt Region of WA! I went for a trip into the Wheatbelt and as it was too far for a comfortable one-day trip, looked for somewhere to park overnight. I used Google, typed in "campsites near Koorda" and got a few hits, including the Koorda Native Flora Reserve.

Koorda is a small town, about two hours drive from Perth:

https://en.wikipedia.org/wiki/Koorda,_Western_Australia

Google Maps also recognised the reserve and was able to direct me there. It is about 14km from Koorda. Had a Telstra signal all the way and also at the site. There is a sign at the entrance: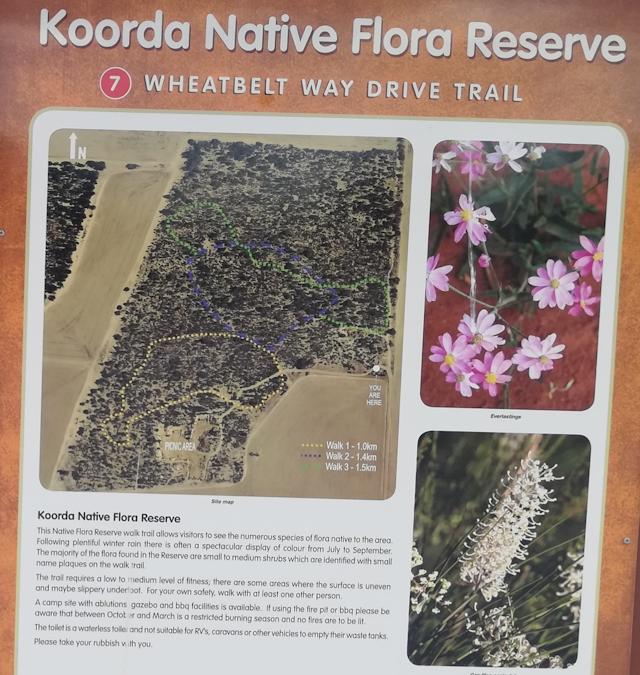 A narrow track to get in, but a big open area to turn around at the "picnic area" if you have a caravan. Nice facilities, a covered table: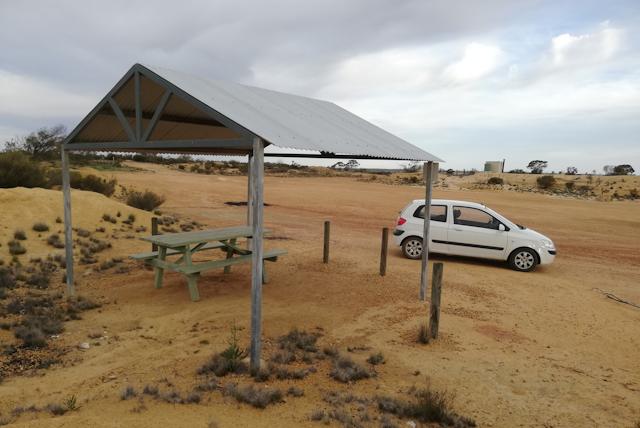 Also, there are a couple of fire pits and a toilet. The toilet is on the horizon in the above photo, and needs special mention, as it is very clean and well maintained: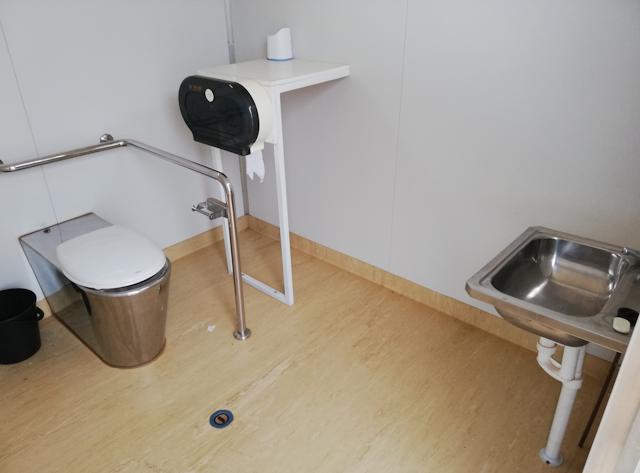 ...there is even soap on the basin!

A big plus point is that it is free. But I do like to give something back, and buy petrol and food in the local town.

Any negatives? Well, yes, the flies. These are annoying little critters, that try and get into the eyes. These "bush flies" are prevalent throughout the northern Wheatbelt and further north and inland. Just have to put up with them. As the evening gets cooler, they reduce. There is really only 2-3 months from mid-winter when they are very reduced during the day.

Anyway, apart from that pet peeve, it is a nice little spot, well worth an overnight stay if you are going that way. More links:

https://www.aircamp.com.au/campsite/koorda-native-flora-reserve

https://www.wheatbeltway.com.au/towns/?act=Koorda

Tags: nomad