September 10, 2020 — BarryK
I posted recently about searching for a screening plant suitable for a spot in the garden that does not get direct sunlight for most of the year:

https://bkhome.org/news/202009/screening-plant-for-fully-shaded-mediterranean-climate.html

I received some suggestions from David (Sage in the forums) and from dogle. Dogle suggested the Irish Strawberry Tree, which was a case of synchronicity, as I had just purchased one the day before. However, it does seem that it wants more sunlight, so I planted it in a different location in the garden.

I just stumbled across the Irish Strawberry Tree the day before yesterday, while browsing through the plants section in Bunnings, and recalled having read about it many years ago. It is fast growing, hardy, can be pruned to a hedge, or grow into a small tree, and has edible fruit.

The fruit is stated to be insipid by some online writers, however, as dogle pointed out, it is necessary to wait until it is fully ripe and then it has a nice taste. Information:

https://www.gardensonline.com.au/gardenshed/PlantFinder/Show_1519.aspx

Anyway, onto that fully-shaded spot. Today I found Schefflera Amate in Bunnings, in the "Shade Plants" section, a small pot for AU$9.99. Info:

https://www.gardensonline.com.au/gardenshed/PlantFinder/Show_2508.aspx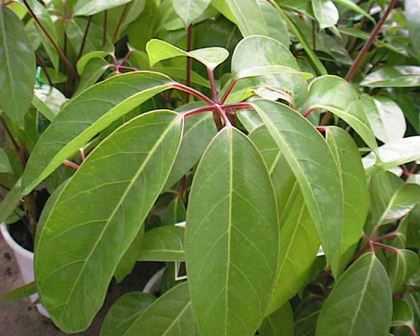 Will put it in tomorrow. What I need to do is take photos of this in a year, then two years! Very interested to see how it turns out as a screening plant in that spot.

Tags: general