June 04, 2023 — BarryK
Fred saw "Skippy the Bush Kangaroo" post:
https://bkhome.org/news/202305/skippy-the-bush-kangaroo.html
And has replied with "Trunk Monkey" from Canada:
https://www.youtube.com/watch?v=_qtG82HJB2I
Changing the subject completely, Andres has enhanced my shellCMS (Content Management System) and created a github repository:
https://github.com/melkyr/shellcms_bulma

...great!

Tags: general
May 21, 2023 — BarryK
Now for a change of pace, something light-hearted, well, silly. "Skippy the Bush Kangaroo" screened on Australian TV from 1968 to 1970:

https://en.wikipedia.org/wiki/Skippy_the_Bush_Kangaroo

Here is a snippet of the series:

https://www.youtube.com/watch?v=hByob-5pPEs

And another:

https://www.youtube.com/watch?v=SdvKAzHPkYk

The "Fast Forward" comedy show did sendups of it...

"Skippy and the White Slave-Traders"
https://www.youtube.com/watch?v=Zxo7wQkCIE8

"Skippy and the Nuclear Bomb"
https://www.youtube.com/watch?v=rcHJ4EC2nCM

"Marijuana"
https://www.youtube.com/watch?v=IdSr96qGsxM
"Skippy vs the Devil"
https://www.youtube.com/watch?v=wXZuJ8ktkmQ

OK, enough of that.

Tags: general
May 10, 2023 — BarryK
This blog post is a bit of light relief from the usual. A relative was talking about investment agents disappearing with all your money, which reminded me of a comedy skit from the late-80s to early-90s.
The Australian TV show was "Fast Forward" and two comedians Steve Vizard and Peter Moon did skits in which they were doing TV ads. In one series of skits, they were Indian carpet salesmen, in another they were investment advisors. I remembered a line from the latter, Peter Moon saying "We will look after your money like it is our own".
I tried to find that particular skit, found the Fast Forward YouTube channel, also found this article from 2018, lamenting the demise of politically-incorrect comedy:
https://www.dailymail.co.uk/news/article-5680605/The-old-Australian-comedy-sketches-NEVER-away-today-political-correctness.html
I couldn't find that investment-advisor skit, but here is the Fast Forward channel:
https://www.youtube.com/@FastForwardAU/videos
It is crude cheap humour, some might even say it barely rates as humour, but I do recall having a chuckle or two back in the day. I remember "Inga from Sweden" -- better not post the link here, it is very rude.
Anyway, back onto EasyOS development.

Tags: general
February 03, 2023 — BarryK
Have just got back from a week in Brisbane, capital city of the State of Queensland on the East Coast of Australia, visiting my daughter and partner.
Very humid in Brisbane. Here in Perth WA, it does also get hot, but tends to be a dry heat. Anyway, the trip was enjoyable.
They presented me with a pair of socks, a momento of Vincent: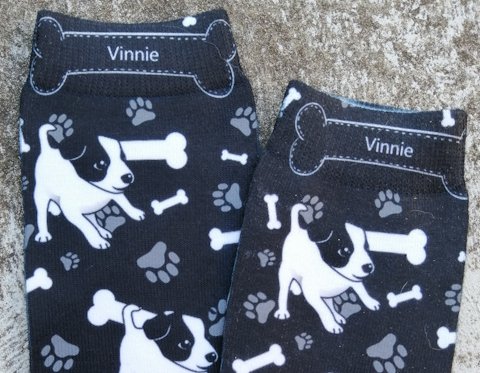 I flew with Jetstar, a budget airline. Cheap tickets, but the service did not fill me with confidence. One hour delay when departing Perth, and a three hour delay on the return.

Return journey, boarded only 20 minutes late, but then it was a comedy of errors, and we sat in the plane on the tarmac, while one drama after another was enacted. I don't really want to go into details. Suffice to say, I will probably look at paying more next time, perhaps fly with Virgin Australia.

Tags: general
December 24, 2022 — BarryK
Hi guys, wishing you the best. Just to let you know that I have greatly appreciated the feedback and help with EasyOS development over the year and before.
I posted this photo on December 2020, still most appropriate for the weather here:
Here in Perth, Western Australia, it is mid-summer and so far no heatwaves. Temperature has been getting up into the low 30's °C, warmish but not too hot, and have made lots of trips to the beach.

Tags: general
November 29, 2022 — BarryK
I own an electric bicycle, for which the recommended tyre pressure is 65psi. Purchased a couple of years ago and used occasionally to get around locally.

Maybe I'm getting weaker in my old age, but I find it a struggle to pump the tyres to 65psi with my floor pump. I get to 60psi and decide that's good enough.
The pump has a 45mm diameter tube. I don't know anything about bicycle pumps, but I reasoned that a pump with smaller diameter tube would be easier to pump to higher pressure. Less air per plunge, but less effort. I don't know what law of physics would apply, but that reasoning did seem rational.
So, looked around, and chose one with the smallest diameter tube. Bought this off ebay, with 29mm diameter tube:
https://www.ebay.com.au/itm/223709304985
Here are the two pumps, showing clearly how much narrower is the tube of the new one:
But then hit a snag; the header, the part that goes onto the tyre valve, didn't work. It refused to pump air into the tyres. The tyres have schrader valves, same as car tyres, and the header is a multi-purpose type with a single hole that is supposed to also work with schrader valves.
Lifting the lever, that clamps the header onto the valve, seems to be also blocking air flow!
Bare in mind I know nothing about tyre pumps, headers, and so on. Was I somehow putting the header incorrectly onto the valve? Tried and tried, but no joy.
Anyway, decided to buy a header that has two holes, one of them dedicated to fit a schrader valve. Bought this:
https://www.ebay.com.au/itm/144792618581
Very interesting, the lever works the opposite way to many other brands:
...and I find that to be preferable. It is an easier action to pull the lever down toward the inlet tube.

So, put this new header onto the NIxeycle floor pump, and works great. And yes, very easy to pump to 65psi. In fact, effortlessly went to 70psi and released a bit of air.
Knowing what I now know, if I was in need of a floor pump, I would buy one somewhat cheaper, such as this one with 32mm diameter tube and with dual-hole header:

https://www.ebay.com.au/itm/321413387296
The pump I now have works great, no need to buy anything else. Just posting this info in case it helps someone else who might be wanting to buy a bicycle pump.

Tags: general
January 02, 2022 — BarryK
Post deleted.

Tags: general