February 03, 2023 — BarryK
Have just got back from a week in Brisbane, capital city of the State of Queensland on the East Coast of Australia, visiting my daughter and partner.
Very humid in Brisbane. Here in Perth WA, it does also get hot, but tends to be a dry heat. Anyway, the trip was enjoyable.
They presented me with a pair of socks, a momento of Vincent: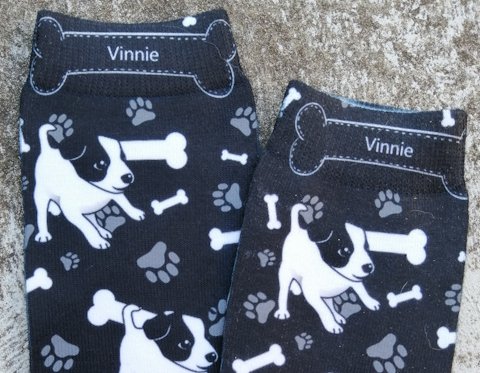 I flew with Jetstar, a budget airline. Cheap tickets, but the service did not fill me with confidence. One hour delay when departing Perth, and a three hour delay on the return.

Return journey, boarded only 20 minutes late, but then it was a comedy of errors, and we sat in the plane on the tarmac, while one drama after another was enacted. I don't really want to go into details. Suffice to say, I will probably look at paying more next time, perhaps fly with Virgin Australia.

Tags: general