May 04, 2021 — BarryK
Today downloaded the Slacko 7.0 ISO, extracted the SFS file from it and converted the SFS to EasyOS-compatible format. The steps are described here:

https://easyos.org/dev/how-to-run-a-linux-distribution-in-a-container.html

If you are running EasyOS, click on the "sfsget" icon on the desktop, click the "puppy/slackware/14.2" radiobutton, and you will be able to download the Slacko 7.0 SFS file, and install it as a container.

The steps are very simple, and you will then have a new icon on the desktop, labelled "slacko". Click on that, and the screen will flip to the Slacko desktop: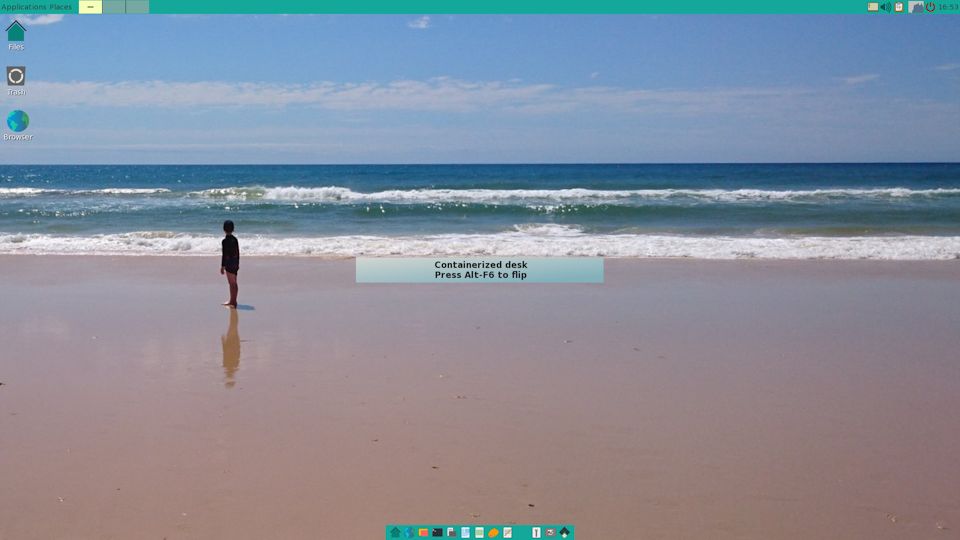 I did some basic testing. Browser works, with Internet access. ALT-F6 flips back to the main desktop.

Slacko is locked inside a container, and cannot see the drives, but you can still share files with the "outside world", via a shared folder /mnt/wkg/home/shared. Files can be passed either way.

Ah, what about audio? Right now, clicked "slacko" icon to flip back to the Slacko desktop (or could have clicked on "slacko" in the tray), ran "aplay /usr/share/audio/2barks.au" -- yes, works! ALT-F6 flips me back here.

Not much more to say, it just works!

Tags: easy