January 29, 2022 — BarryK
Finally chased down all the dependencies, see post yesterday:

https://bkhome.org/news/202201/gst-editing-services-compiled-in-oe.html

The error reported at the bottom of that post, was due to 'gstreamer-plugins-good' not having the gtk plugin. I enabled it in the recipe in OE and recompiled it.

Then Pitivi ran. I found it to be very intuitive, and was using it right off, without having read any documentation. I had only briefly looked at a video previously. I tested basic functionality, a timeline with two clips, and created a transition, then saved it.

This will be in the next release of Easy, probably version 3.3.

Here is the Pitivi homepage: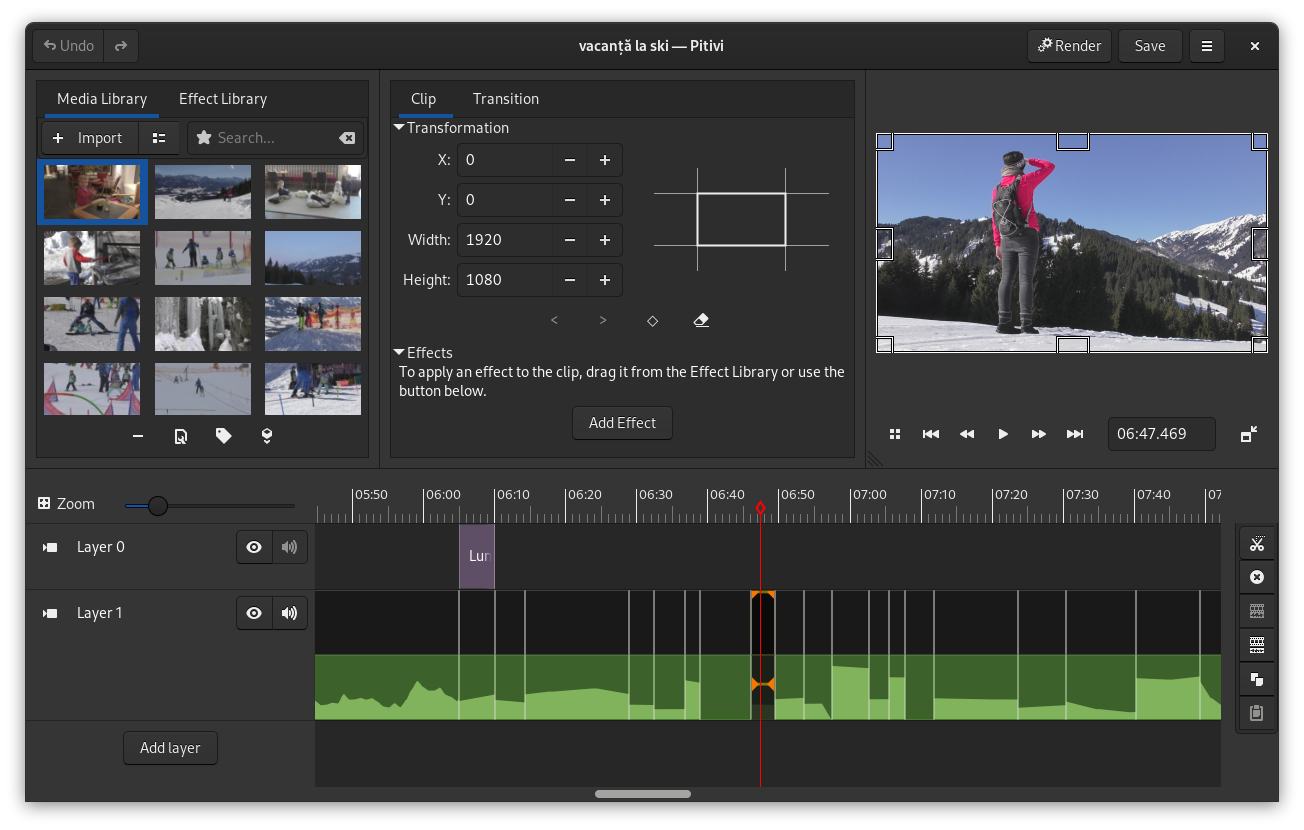 There are lots of videos on YouTube, here are some:

Pitivi Beginner Video Editor Tutorial
https://www.youtube.com/watch?v=c0mmp7BEVc8

Pitivi: Quick And Easy Video Editing Tutorial For Beginners
https://www.youtube.com/watch?v=htRVIYM0R98

Is this the Linux equivalent to iMovie? Not quite...
https://www.youtube.com/watch?v=CDvGHENGvDY

Pitivi Review | The User Friendly Linux Video Editor?
https://www.youtube.com/watch?v=SOpCEyvXx9s

There should be some online review documents also. Yes...

Pitivi Video Editor Review in 2022
https://filme.imyfone.com/video-editing-software/pitivi-review/

Pitivi Software Review
http://www.free-video-editing-software.com/pitivi-software-review/

...there is no date or version given in that last one. One thing to be wary of in videos and reviews is that Pitivi is a very active project and has changed a lot in 2020 and 2021.

One extra note: I will probably leave out 'frei0r' in the next release of Easy. This provides video special effects, and Pitivi will use it if installed. It is in the package manager.

Tags: easy