November 04, 2020 — BarryK
Earlier today I posted some snapshots connecting a bluetooth keyboard using BluePup:

https://bkhome.org/news/202011/connecting-a-keyboard-with-bluepup.html

Now, here are snapshots connecting my Audiosonic bluetooth speaker. This is a small cube, with rechargeable lithium battery, model E920. I bought it from Kmart years ago.

Started BluePup, turned on the speaker, pressed the pairing button on the speaker, then clicked the "SCAN" button:

Then click "REGISTER" button: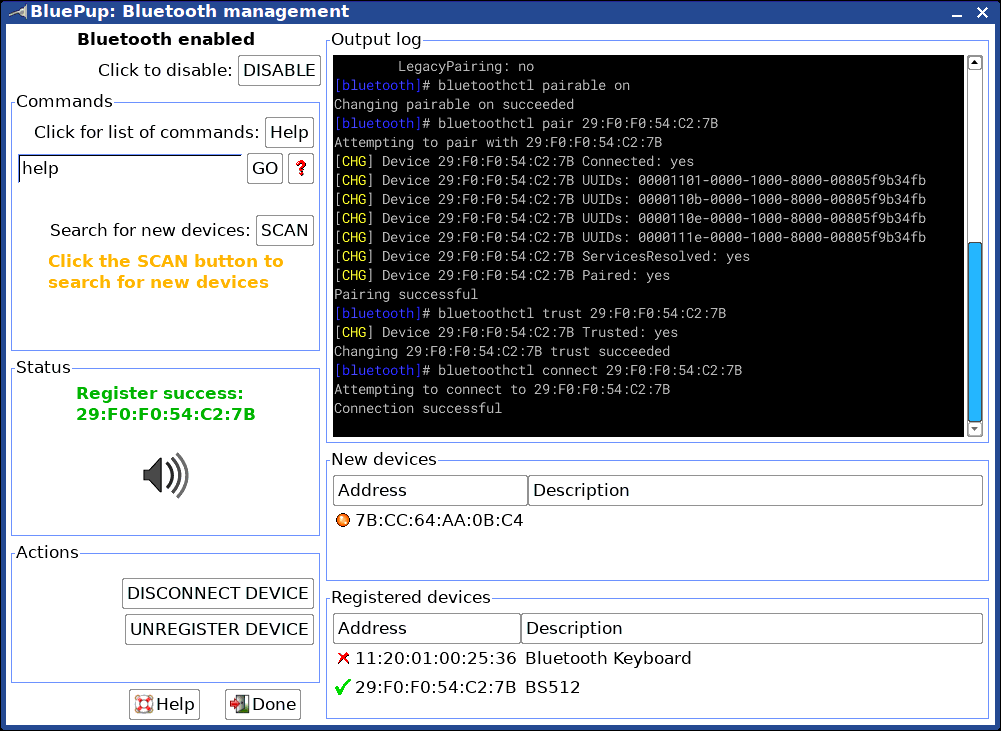 Yay, connected! And the Multiple Sound Card Wizard automatically pops up:

...and I am able to select the bluetooth speaker as default audio output.

Tags: easy