April 21, 2023 — BarryK
I posted about the brand new EasyApps yesterday:

https://bkhome.org/news/202304/easyapps-totally-rewritten.html

...that is launched via clicking on the "apps" desktop icon.

Prior to now, the "setup" desktop icon has launched Roger's PupControl. This is a remarkable app; however, I want something very simple and focused, so have written EasySetup.

This is a snapshot showing the "Hardware" category: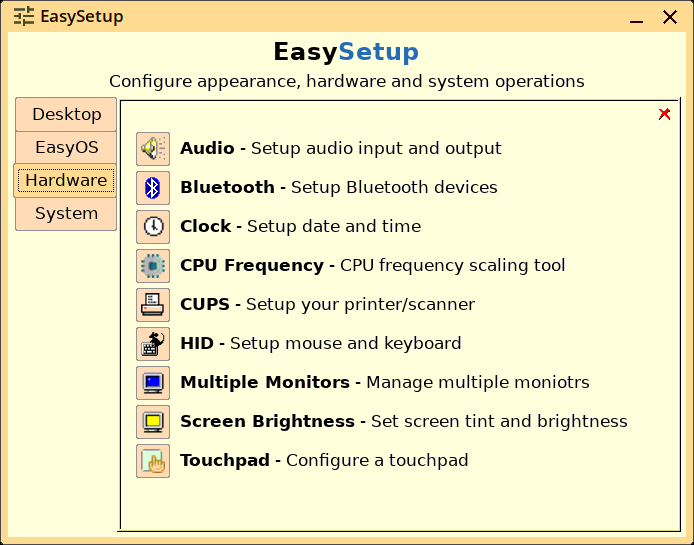 A very simple uncluttered UI, everything is easy to find. The "EasyOS" category brings together tools for EasyOS-specific configuration: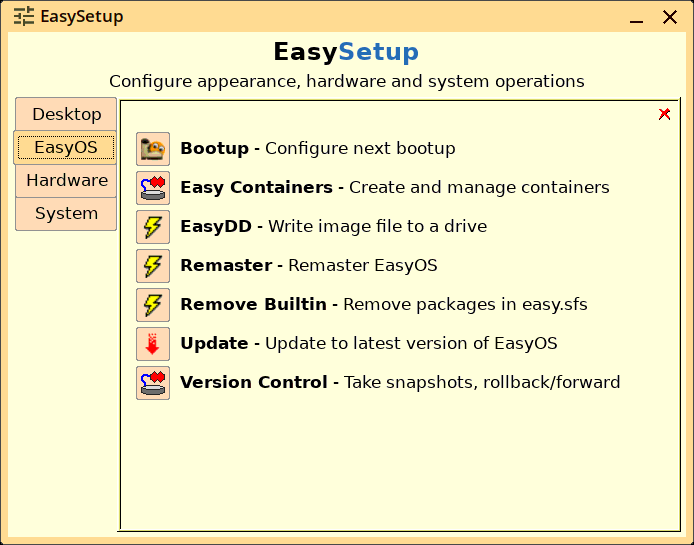 This has been a fun project!

Tags: easy