September 12, 2023 — BarryK
A "tadpole" recumbent trike has two wheels at the front, a "delta" trike has two wheels at the back. The tadpole trike I have on order, currently en-route from China, is the tadpole variety.

Most trikes that I see in Australia have no suspension, occasionally see one with rear suspension. Mine also is the rear-suspension-only type. I recently read that only about 30% of the impact of hitting bumps comes up via the rear wheel, which does make a good case for wanting front suspension. However, as there are two front wheels, if one wheel hits a bump it won't be transferred directly upward, but via the frame arm -- in other words there will be some twisting of the frame that will absorb the bump.
There is a problem when both front wheels hit a bump, as in the situation of corrugated roads in Outback Australia. Yes, there will likely be some absorption via the frame arms. These roads are killers. I posted a photo a few years ago... yes, this post in mid-2019:
https://bkhome.org/news/201907/corrugated-outback-roads.html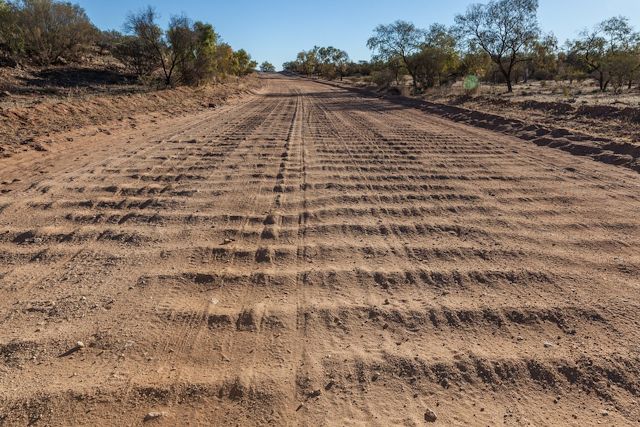 I dream of riding my trike across the centre of Australia, on roads like this. The solar panel and delicate electronics will take a bashing. So why didn't I buy a full-suspension trike, then add solar panels myself? -- because the price will more than double.
The difference in price between trike purchased direct from manufacturer in China and from Europe/USA is staggering -- about 2-3 times. Plus, I was quoted a shipping price from one European manufacturer of about 2,000 Euros -- about AU$4,000.
I should mention; there is an Australia company in Melbourne, Trisled, that manufactures a full-suspension tadpole trike. Yes, made right here in Australia. But the price is about twice that of my Chinese trike. Anyway, I have doubts about their suspension design.

So, if ever do decide to ride across inland Australia, I can convert the front of the trike to have suspension. Ha ha, "fools rush in where angels fear to tread". It does seem doable though. The only tricky bit is might have to do some aluminium welding, for which I will get help.
This is just wild speculation, might never do it. But anyway, have collected photos that show different front-suspension implementations, including some home-built.
Starting with the one that I think is the top-contender, as I can conceive the conversion to be probably the easiest. There was a trike named "Optima Rhino FS", now defunct:
My Chinese manufacturer, Motrike/Trikexplor, did have a full-suspension trike a few years ago, but they discontinued it. They called it their "S320" model:
They still have it listed on their website (yes, I did ask if they would build a one-off just for me, but they politely refused):
https://www.motrike.com/product-item/full-suspension-recumbent-trike/

Here are a couple of home-made designs:
This one is a home-made parallelogram design, that keeps the wheels always vertical to the road:
https://zeept.wordpress.com/2006/05/29/homebuilt-aluminum-trike/

The Arctrike is a failed Kickstarter project:
https://www.kickstarter.com/projects/206205518/the-arctrike-an-all-new-electric-recumbent-trike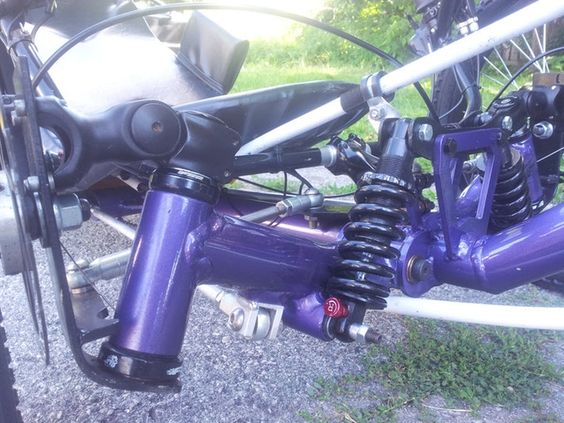 Here are some more photos discovered online: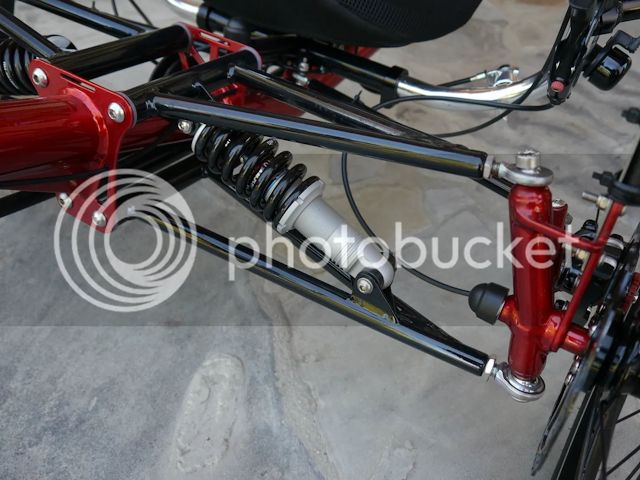 Note, a trike manufacturer, ICE in the UK, has a front-suspension conversion kit, but only for certain ICE models. Azub in Europe also has available the components of their front suspension, and I did consider adapting to my trike; however, was shocked by the prices.

As stated above, don't know if will ever do this, but very interesting to think about!

Tags: light