May 11, 2015 — BarryK
TouchDraw
for Android is a vector drawing app. I purchased version 1.10.11, it cost me $10.99 from the Google Play Store. This is a mini-review, after just a few days usage.
This snapshot is on a tablet screen:
Saving
Using it for the first time, I chose to create a new drawing, but when I saved, there was no option to give it a name, nor where to save it. It just got saved as "Untitled Drawing.t2d" in a default location, /storage/sdcard0/Android/data/com.elevenworks.touchdraw/files/Documents/.
I found that the file can be renamed afterward, but could not see anywhere to move it into a folder. It seems that I have to create the folder first, then choose to create a new drawing ...ah, this works, but still gets saved as "Untitled Drawing" and have to rename it afterward.
...another ah, I found that I can create a folder, then drag the file into it.
Still seems a bit awkward. OK, I get the beforehand folder creation, but would like to be able to name the file up-front.
In Android Setup, I have "Default Write Disk" set as the "SD card", that is, sdcard1, my plugged-in 64GB card. Note,
Root Explorer
reports my SD-card as "sdcard1" and the internal phone memory as "sdcard0".
Despite this, TouchDraw has defaulted to saving in the internal memory, and that can't be changed. That's a negative.
When I want to open a drawing, it is good to see that TouchDraw recognizes the existence of Root Explorer, and offers that to find the drawing to open.
However, there is still the problem of being unable to save to my SD card in the first place. I think it would have been best if TouchDraw had recognised the Setup option to set default write disk, but at least the Preferences in TouchDraw should have an option to move and/or set the default save path.
I do understand the problems with saving to SD card with KitKat, though in my case it is rooted so no problem. But even when not rooted, KitKat does allow saving to the SD card in prescribed folders, and Lollipop eases that situation further.
Pen mode
TouchDraw works with my Logitech T630 mouse. very nice, but there are things that I would like to do with the mouse, that I can't.
The Preferences has the option of "Pen mode", which looks great if you have a Samsung Note with S-pen. But, a mouse is not recognised. it would be nice if there could be a "Mouse mode", maybe to work like Pen mode, and recognise some more mouse functions, such as up-down and left-right scrolling, middle-button-click.
The proposed Mouse mode could also have the option of locking out most finger operations, just like Pen mode. Though, as with Pen mode, finger pinching has to be retained.
That's another thing, I would prefer zoom factor to be in the menu, as well as having finger pinch. When using a mouse, it is nice if everything can be done by the mouse.
Import/export
The documentation states that TouchDraw is able to open and save to SVG format.
Having said that, I run into problems immediately. I just want to export the file as SVG, however, it seems I can't -- I can only "share" it as SVG (to gmail, etc). Or I can "Save to Gallery", but only as PNG or JPEG.
Huh, why can't I export to SVG locally? Or for that matter, export any format wherever I want locally? Exporting PNG and JPEG to the Gallery only is extremely restrictive.
I solved the problem of not being able to export to the SD card, by installing
Send to SD card
, as reported in a comment posted here:
http://bkhome.org/news/201505/how-to-root-your-android-phone.html
This is a generic solution. Any app that can share a file can use this to save it to the SD card.
Good, now back onto SVG specifically. In TouchDraw, I created a very simple drawing, just one rectangle, filled with red. I exported it to the SD card, and checked it, looked at the text in the file, yep OK, that's definitely an SVG file. Then, in Root Explorer, I clicked on the SVG file, expecting it to open in TouchDraw.
Well, TouchDraw attempted to, but gave an error:
Import Drawing Error
You did not pick a file type that TouchDraw knows how to import.
Huh? TouchDraw is supposed to be able to import SVG!!!
Conclusions
On a Linux system I use InkscapeLite to do simple things, such as create a composition of one or more imported bitmap images, with overlays such as text, and exporting the result as a bitmap file.
This sort of thing I can do with ease in TouchDraw.
So yeah, it has what I want, and basically, I am pleased with it. However, as pointed out in this mini-review, I have identified room for improvement.
Mouse support (lack thereof), and extreme inflexibility of local saving, are two of them -- I have read user feedback, and it is good to read that the developer is responsive to user reports -- so I will submit my suggestions!
I do though, find myself wishing that Softmaker had developed a drawing module for their Office HD suite! -- that is a beautiful user interface, proof that a traditional UI works exceptionally well in a phone/tablet with S-pen or mouse.
For example, Textmaker has the traditional "File" menu, with "New...", "Open...", "Close", "Save", "Save as...", "Save all", "Properties...", "File manager...", "Send...", "Print...", "Export...", etc, so logical, simple, and all choices provided for maximum productivity.
Itemising some of my wish-list for the developer:
1.
Respect the Android
Settings > Storage > DEFAULT WRITE DISK > SD card
. Or, at least have the option to change saving to the SD card in Preferences.
2.
Recognise first-time save and offer to enter a filename.
3.
Add "Mouse mode" in Preferences.
4.
Fix importing SVG.
Links
This is the Google Play Store:
https://play.google.com/store/apps/details?id=com.elevenworks.touchdraw
Developer's home:
http://elevenworks.com/
May 06, 2015 — BarryK
I am gradually working toward my "master plan" of a smartphone that will completely replace my desktop computer, as per my "traveling light" agenda.
Part of that plan is to find compact keyboard and mouse. I have experimented with some mice, and today have purchased what might turn out to be "the" mouse for my needs.
The
Logitech T630
is described here:
http://www.logitech.com/en-au/product/ultrathin-touch-mouse-t630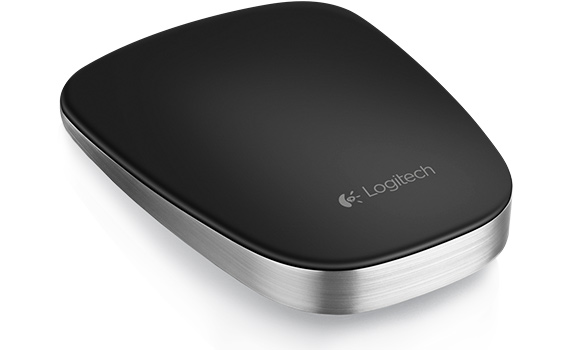 Currently, Myer are selling it very cheaply here in Australia, as it is a "end of line" product:
http://www.myer.com.au/shop/mystore/ultrathin-touch-mouse-t630-204037210
The regular price is AU$99, Myer have discounted it to AU$70, but when I went to the city store here in Perth, I was told the price is only AU$49.
Getting started
Got it home, it paired with my Mlais M52 phone, and works great. Smooth, gestures work (with qualifications).
I should mention -- most important -- when I turned it on, it was as dead as a Dodo. I left it on charge for awhile and that fixed it. Lithium batteries normally come new at about 50% charged, but they do self-discharge. it may be that my mouse has been on the shelf at Myer for a very long time. Myer seems to be Apple-oriented, which is perhaps why they are dropping the T630.
I recall reading that it is not good for a lithium battery to completely discharge, so it may be that my battery is compromised. The mouse can be opened up, and it is probably a standard battery.
OS compatibility
Logitech do not officially support Linux or Android, only Windows (and the T631 supports Apple Macs). However, from reading around, it works fine with both Linux and Android.
For example, Linux:
http://ralphm.net/blog/2013/10
http://forums.logitech.com/t5/Mice-and-Pointing-Devices/T630-Mouse-on-Ubuntu-Linux/m-p/1094111
Reading Logitech's forum, Windows users are having problems, in particular the pairing dropping out. One situation is that pairing is lost after a reboot. Another user reports having to recharge it twice a day (though it is supposed to last 10 days).
Android tests
This guy has tested on a Samsung Note 10.1 and identified one problem:
http://forums.logitech.com/t5/Mice-and-Pointing-Devices/t630-used-on-note-10-1-2014-edition/m-p/1373020
...yes, the keyboard. Same problem on my phone. However, for me it is not a problem, as I intend to use a Bluetooth keyboard at the same time.
I rebooted my phone, and I am pleased that I had the on-screen keyboard back. But, as soon as I moved the mouse, the on-screen keyboard disappeared, and I had the mouse pointer. This behaviour I am very happy with.
So, pairing has occurred after a reboot -- take that, you Windows users
Gestures and double-finger-taps are designed for Windows, and though things do happen on my phone, I haven't yet figured it out. But, left-tap and up-down scrolling is working and that is mostly what I want. Right-tap acts as the "back" button.
Left-right scrolling doesn't seem to be working, and this mouse does not support pinch-zoom at all. So, still have to use the finger on the screen sometimes.
Note, left-right scrolling is working in this video with a Samsung phone:
https://www.youtube.com/watch?v=U4X1SPipJ28
Conclusion
This mouse is great! Rechargeable, so no need to replace batteries. Highly portable. Compared with a "normal" mouse, I have nothing negative to say, it works very nicely, and I have no problem with its very small size.
Stay tuned, I plan to do a review soon with a Bluetooth keyboard, and the T630 mouse.
There is one thing I need to state in advance though -- my phone works great with a Bluetooth keyboard and T630 mouse. There are some suggestions on a forum that as the T630 seems to think it is both a mouse and a keyboard, that an actual Bluetooth keyboard might not work. However, no problem -- I own a Logitech K480 keyboard, and it works great with the T630.
However, I am working toward "traveling light" and want a smaller and lighter keyboard, which I have on order. Will report back on that combo.
More links
A review, testing on Android device:
http://forum.xda-developers.com/showthread.php?t=2639325
Test on Windows:
http://www.gadgetreview.com/2013/10/logitech-ultrathin-touch-mouse-t630-review
Testing on Windows, Chromebook, Android:
http://philstephens.com.au/logitech-t630-ultrathin-touch-mouse/
Tags: light
May 03, 2015 — BarryK
Textmaker HD
is a powerful word processor app for Android. Many people say it is the best of all the office word processors for a tablet. Home:
http://www.softmaker.com/english/ofahdtm_en.htm
The HD means that it is intended for a tablet, that is, a larger screen.
However, with a stylus or mouse, it is usable on a phone.
I did briefly try with a capacitive stylus, but it would probably work best with the fine-point Samsung Note series stylii.
Or a mouse, either bluetooth or USB.
I had saved my Textmaker .apk file, and reinstalled it after resetting my phone.
However, when I tried to run it, there was a message about invalid key, and quit.
Oh dear, I really am up against it, trying to avoid Google login! I probably have to go back to the Play Store and reinstall it.
Note, there is an app called
Log Out!
that logs out from all Google accounts. This after-the-event logout is not what I really want though. I want to manually manage both login and logout.
If I login to the Play Store using Chrome, Android will grab that info. I might try Firefox.
problem with Firefox on Android, I don't like it -- even the basic Android feature of double-tap to magnify text is not supported, which is pretty poor.
May 03, 2015 — BarryK
I purchased a Virgin Mobile data sim on April 8, as I reported here:
http://bkhome.org/news/201504/low-cost-3g4g-data.html
And I have been using it in my cheap 4G phone, an Mlais M52 Red Note:
http://bkhome.org/news/201504/mlais-m52-first-impressions.html
http://bkhome.org/news/201504/mlais-m52-smartphone.html
I have been getting blazing speed. There is a strong 4G signal here, and uploads and downloads are typically around 1MB/sec (that's mega bytes per second). In fact, when I was uploading Quirky 7.0.4.1, the files were going up at about 1.5MB/sec.
Compared with the 3G speeds that I have been using all these years, this is phenomenal.
Until yesterday! Yesterday afternoon, the speed suddenly got throttled, so slow that some web pages never even completed loading. Some sites, such as phonearena.com/news, remained as a blank window.
Still slow this morning, so I phoned Virgin Mobile technical support. They reckoned nothing was wrong at their end, and suggested it might be a problem with my phone. My nice new M52, no!!!!
So, I embarked on a series of tests...
1. 3G
I changed the phone setting from a 4G connection, to 3G. Wow, suddenly much faster. Typical 3G speed. Changed back to 4G, slow again.
2. Vodafone data sim
I forked out $30 for a Vodafone data sim, prepaid, 3GB data expires in 30 days. Only get 3G connection at home, good speed.
Went elsewhere where got 4G connection, seemed faster.
3. Reset phone
Wiped the SD-card and internal memory, and did a factory reset. Plugged in my Virgin data and Amaysim (phone/texting) sims, set things up again -- now 4G fast speed is back!
This is very interesting. There is one thing that I did yesterday, about midday, installed 'ES File Explorer'. I wonder...
I don't want to reinstall ES File Explorer to find out. It does seem too much of a coincidence, as I didn't do anything else to the phone yesterday.
Next thing, I am going to root the phone, using Kingoroot. After that, will give ES File Explorer a miss, might install 'Root Explorer'.
Tags: light
May 03, 2015 — BarryK
Well, this is how I did it for the Mlais M52 Red Note, with KitKat 4.4.4.
This forum has ongoing information about the M52:
http://forum.xda-developers.com/android/general/mlais-m52-red-note-review-progress-t3069365
...it has advice to use
Kingoroot
to root the phone. Unfortunately, I found that does not work.
Instead, I found instructions to use
iRoot
, that does work:
http://chinamobilemag.com/how-to-root-the-mlais-m52-red-note/
Unfortunately, the Internet has many places to download iRoot for Windows, and the one I first installed also installed heaps of crap. Beware sites that seem to be offering later versions, and look like proper official sites.
This seems to be the author's site, and where I got it on the second go:
http://www.mgyun.com/en/getvroot
A Windows driver is also required, that you get from here:
https://github.com/koush/UniversalAdbDriver
Scroll down, you will see this link to the file to download:
http://download.clockworkmod.com/test/UniversalAdbDriverSetup.msi
The first link has instructions, but this is what I did:
1.
I installed the Windows Universal ADB driver,
without
the phone connected.
2.
I plugged in the phone, via USB cable, then installed iRoot.
3.
I think there was a button to click to perform the root operation. Note, it is important that your PC have a working Internet connection at this time, as iRoot automatically downloads scripts for the type of phone that it has detected. Also, watch the phone screen, you might have to approve an installation.
4.
That's it, done. iRoot should report success. It does leave behind some apps on the phone -- I was uncertain just what was installed, I think an "su" program, and something else in Chinese -- I deleted the latter.
I now seem to have three "su" management apps on my phone, Kangouser, SuperSU and Superuser, the first installed as a system app, don't know how to get rid of it.
Anyway, a check with
Root Checker
verified my phone is rooted, and
Root Explorer
is able to copy files to/from my external USB Flash stick.
April 24, 2015 — BarryK
I bought two cheap smartphones from China. I have both of them in front of me, and will do a mini comparison. For now, focussing on the
Mlais M52
, what are my first impressions?
I reported on ordering the M52 here:
http://bkhome.org/news/201504/mlais-m52-smartphone.html
OK, so it has a very fast octa-core 64-bit CPU, does 3G and 4G (with all the frequencies that I need in Australia), 5.5 inch screen, removable battery, and most importantly for me, dual-sim slots plus a sd-card slot.
False advertising
There are a couple of negative comments that I have to get out of the way. Firstly, Mlais have advertised the cameras as 13 megapixel at back, 8 at front. However, it has been reported that they are only 8 and 5.
Another thing is the battery -- this is advertised as 3200mah. However, based upon its weight (47g) and volume, I would say it is about 2600mah.
Other reviewers have commented on poor camera performance and likely over-stated battery capacity. OK, battery capacities are overstated by every manufacturer anyway, but Mlais are taking lying to a new level.
Most unfortunate, the company is lying, to make the product look better than it is. If I had known this beforehand, I would not have purchased an Mlais, as a matter of principle.
But, I do have one, so what do I think of the phone? Actually, it is a very nice phone, very well made.
Dual-sim
This is what I wanted. Here in Australia, I get the best deal with two sims, one for phone calls and texting, the other for data. I already reported on a data sim with 12GB per month, AU$40 (US$29), no excess fees, from Virgin Mobile:
http://bkhome.org/news/201504/low-cost-3g4g-data.html
You just cannot get that much data from a phone/text/data plan, unless you pay a lot lot more.
For phone/text, there are excellent cheap pay-as-you-go prepaid plans. I looked for one with long expiry. I settled on Amaysim "as you go" prepaid plan. I have this thing, reluctant to give out my credit card details over the Internet -- well, Amaysim have retail outlets all over the place, and I just paid cash, $2 for a sim, $10 credit, and I am good for 90 days. Calls are 12c per minute, texts 12c each.
Note, I don't talk for long on the phone, so the pay-per-minute is ok for me. If you are a chatterbox, Optus have a prepaid pay-as-you-go sim that has 180 day expiry, $1 fee per-day for a calls or text, and if the calls go over 30 minutes it becomes $1.50 for unlimited calls. if you don't make any calls/texts in the day, no charge.
I use the data-sim as my only Internet access, both on-the-go and at home. At home, I turn on tethering, also known as wi-fi hot-spot, and access the Internet from my laptop.
It works well, I have not encountered any problem with the two sims, no clashes.
Weight, size
This is weird. The other phone I purchased is a
Elephone P6000
, with 5 inch screen. A smaller phone, lighter than the Mlais, yet in my hand it feels heavier.
The Malis M52 weighs 172g (with battery), the Elephone weighs 167g. Without batteries, they are 125g and 117g.
Weird, the feeling of the Elephone is that it is heavier. It is slightly thicker, but only about 1mm. Smaller dimensions. Not only does the Mlais feel lighter, it feels better in my hand, despite being bigger -- maybe because it is slightly thinner and the back slightly more curved.
Screen
They are both 720p screens, and I have to say, this is enough. The 1440p screens on premium phones these days is just ridiculous. I am hard-pressed to see any pixelation on these screens, 720p looks good. OK, I might be persuaded to go up to 1080p to banish pixelation totally if squinting up close to the screen, but beyond that is just an unnecessary drain on the battery, as well as dragging down performance.
The slightly bigger screen is nicer, so the Mlais wins there. Also, the screen is brighter and has higher contrast than the Elephone -- seeing them side-by-side, the difference is quite striking. Playing with brightness levels does not help, the Elephone is inferior.
With the Mlais, whites are whiter, blacks are blacker, colours are richer.
Both phones have wider bezels than I expect of a modern phone. The Mlais excessively so. We already have a bigger screen, and the wide bezels make for a much bigger phone than I would like. However, as already stated, the thinness, 8.9mm and curved back make it a nice fit in my hand.
Android
They both have pretty much stock Android, the Mlais has 4.4.4, the Elephone has 5.0 (Lollipop). Both have external capacitive buttons on the "chin", which I very much prefer, however, I am not accustomed to the change in functionality of those buttons with Lollipop.
Mlais have released Lollipop, which I may upgrade to sometime. However online reports are don't do it, as it is buggy. So, I will wait. Android 4.4.4 on the Mlais is a 32-bit operating system, so an upgrade to Lolliop will bring true 64-bit performance -- yet, the current OS is very fast.
Elephone seem to be taking the lead here, with a Windows utility for flashing various flavours of Android onto their phones. This ease of flashing is something that I am interested in.
Summary
I will report some more, but for now, I can draw some conclusions. Neither of these phones is ideal for me, but I have to remember that they are cheap.
The slightly smaller phone is easier to carry in a pants pocket, though weights are similar. But, it is the screen that decides it for me. The brighter and higher-contrast screen of the Mlais is so much nicer to look at.
So, despite my misgivings about their false advertising, I like the Mlais and for now this is the phone that I am carrying around. For now, anyway. If another phone comes along with same specs but smaller bezels and hopefully lighter weight, oh and a better camera, I will be tempted.
I should add a little post-note. I based my decision to buy the Mlais on a glowing review at gizchina.com. Although the reviewer did not expose the false claim of 13mp, the reviewer did identify that camera performance is poor. The reviewer also raised doubt about the battery capacity. See their review:
http://www.gizchina.com/2015/04/10/mlais-m52-review/
April 15, 2015 — BarryK
I posted recently about a data sim with 12GB per month for only AU$40 per month (about US$32), no contract, no extra surprise charges:
http://bkhome.org/news/201504/low-cost-3g4g-data.html
In that post, I stated that I want a 4G phone, so I have now ordered one. Dual-sim, plus sd-card. It is model M52, made by Mlais, a Chinese company:
http://www.mlais.com/html/201503/content_178.html
It is a bargain-basement price, with a very fast 64-bit processor. Here is a review:
http://www.gizchina.com/2015/04/10/mlais-m52-review/
I ordered it from aud.dx.com, for an all-up price of AU$224, even though I could have got it a tad cheaper elsewhere. The "aud" prefix on the URL has expedited courier delivery to Australia, quite fast:
http://aud.dx.com/product/mlais-m52-red-note-android4-4-2-64bit-octa-core-fdd-4g-phone-w-5-5-hd-2gb-ram-13mp-wi-fi-presale-961379323
I specifically wanted dual-sim plus sd-card. I have a low-cost long-term prepaid phone/text sim, plus my new 12GB data sim -- this combination is incredible. It is suitable as my only Internet account, I run the phone as a wifi hot-spot at home.
The M52 does have some weaknesses, apparently the battery life is not so good (but it is removable, and I have ordered a spare), but the cause of that is not yet determined. The camera is so-so.
There are some ideas I want to work on, and plan to buy another phone soon. There is an Elephone model that has some features that I want to experiment with.
Tags: light
November 12, 2014 — BarryK
I have explored various input devices to use with my Android smartphone.
Actually, I have my sights set on a Samsung Galaxy Note 4, as I am "sold" on its S-pen stylus. The Galaxy Note series have a Watcom detection layer on the screen, just like digitiser tablets, which makes the S-pen a delight to use.
Anyway, I don't own a Note 4, so I explored alternative input devices for my current Android phone (other than my finger, that is).
There is nothing that comes anywhere near an S-pen. That includes the bluetooth stylii that are available for smartphones.
But, I did make a couple of fairly budget purchases, a capacitive-pen and a bluetooth mouse. Both were a disaster. To warn others, I have created a special page:
http://bkhome.org/light/computer/folly.htm